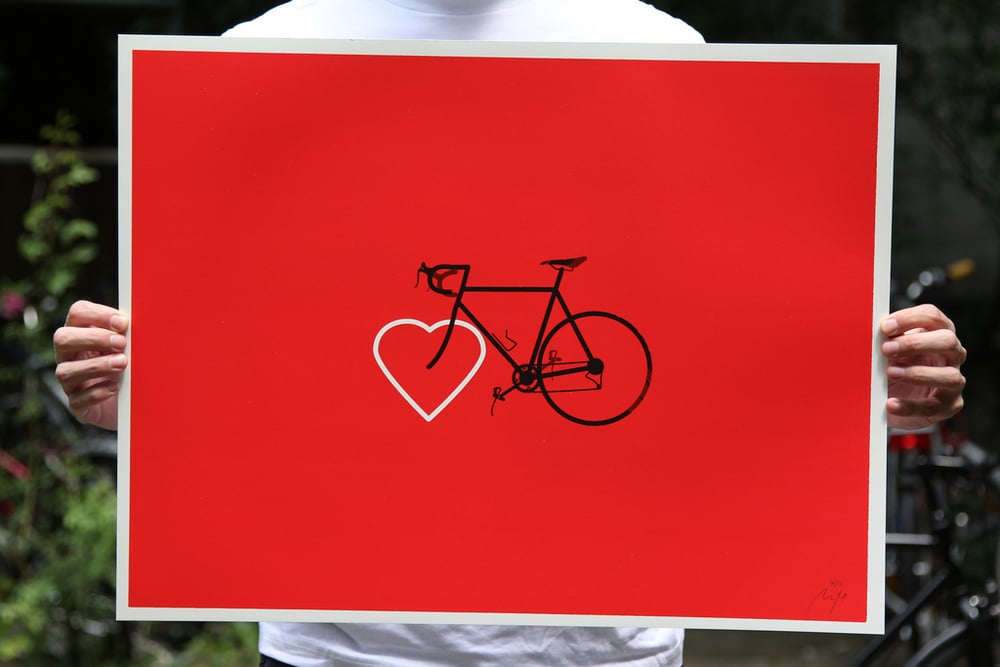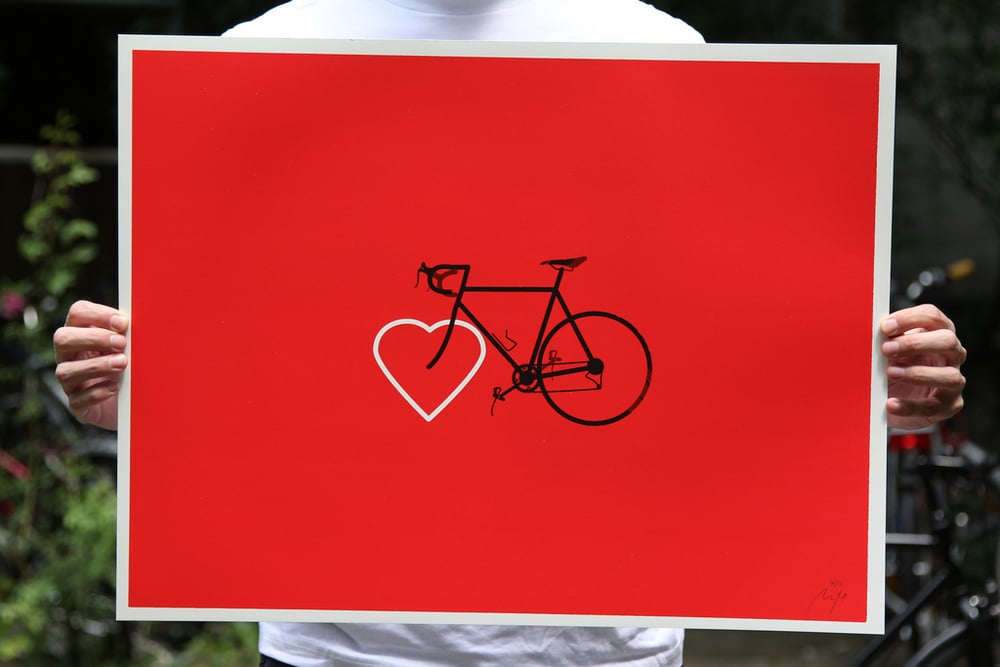 Bike Love
€60.00 / Sold Out
3 color screen print
Size: 48 x 63.5 cm
Printed on uncoated 250 gsm paper 'Alt Mainz'.
Me having printed this thing all by hand, please keep in mind that I'm no professional screen printer by any stretch. Some variances from print to print are part of the deal, but I can tell you i'm really happy with the results.
For more images click here.
Hand numbered and signed.
Printed in an edition of 32.
For sale is only a small number of them.
Please let me know, if you want to pick it up yourself in Vienna and save shipping costs!
Also don't miss the chance to win on FACEBOOK!